Caitlyn tried Hip Hop this time around. Now that she has finished it, she said she is ready to go back to ballet. To be honest, I think she does better at ballet than she does hip hop. But she wanted to try it, so why not. And she had so much fun with it!
Naturally, they danced to a High School Musical song, I Don't Dance.
The recital was on June 1st, and she had about 15 people from the family there to see her. So she felt like a complete superstar for the entire day. Afterwards, everyone came over to the house for some grilling and a fire. All in all, it was a really good day.
For some reason, most of the pictures that I took came out really crappy. So I don't have that many good ones. We did video it, but I have to get that uploaded to photobucket before I can get it on here. All in due time I guess.
Here she is front and center of course (she will have it no other way in life it seems)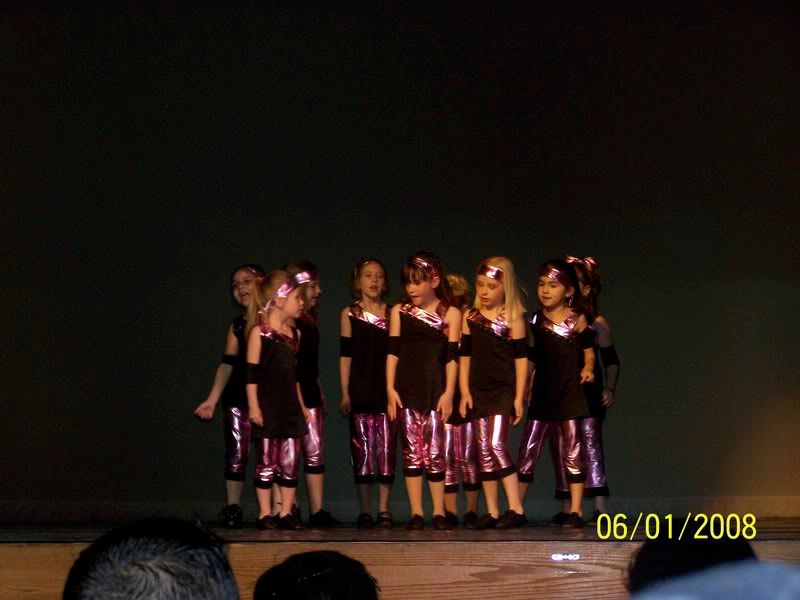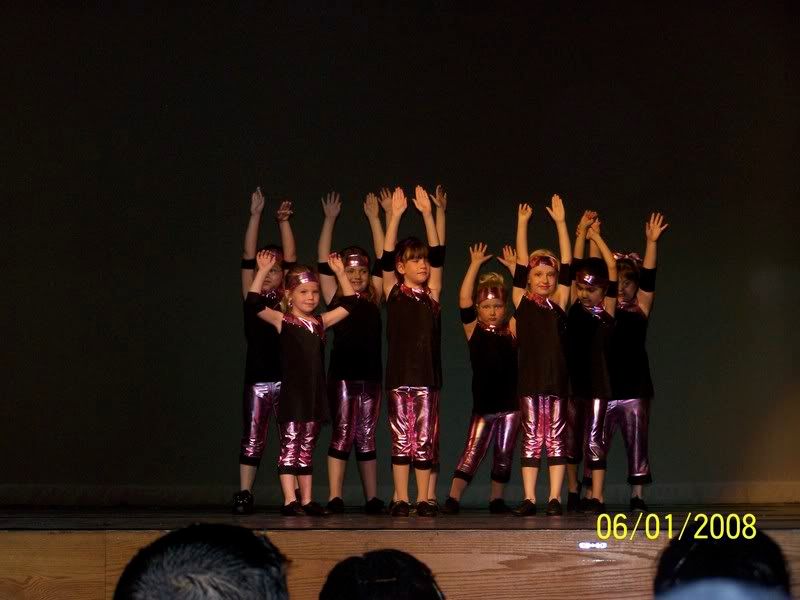 Curtain call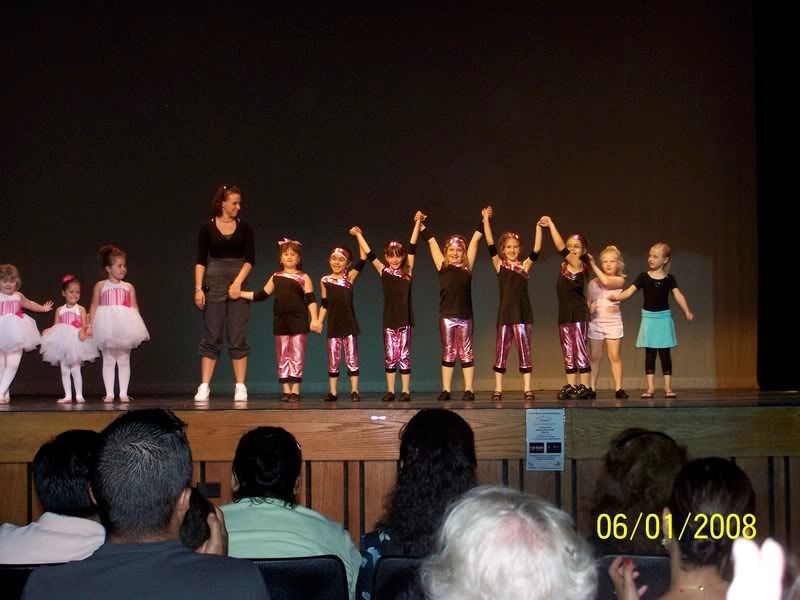 This is from the day before when we went out to dinner after the dress rehearsal. But holy cow, look at those eyes!!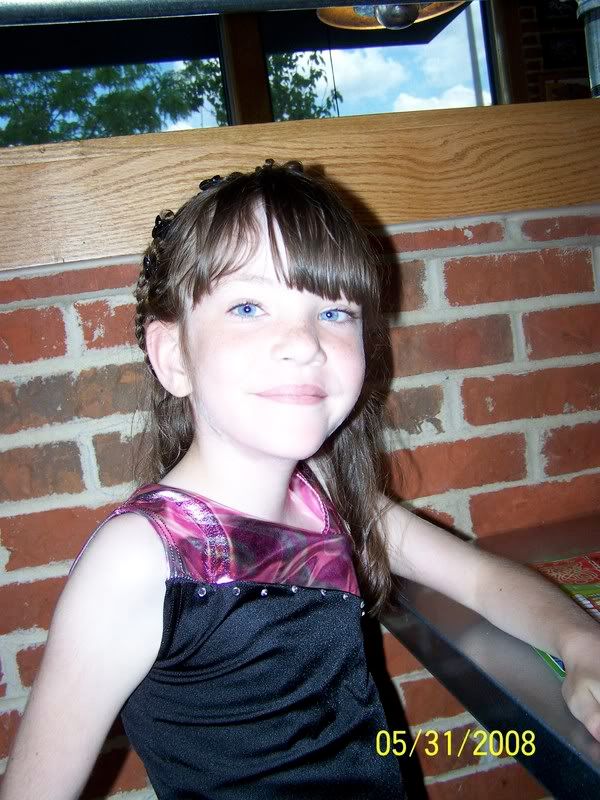 Here she is with her instructor, Miss Kaleen. Who we absolutely adore. She is so good with the girls and she is just as cute as can be. Caitlyn loved her, and is begging me to pay for private lessons with her. Which Miss Kaleen said Caitlyn should do to improve the skills that she has. However, that certainly wouldn't improve my bank account as Miss Kaleen charges a good penny for her services. But she is a very good instructor and said she sees a lot of potential in Caitlyn and would like to expand on that. We haven't come to a conclusion yet about what we are going to do.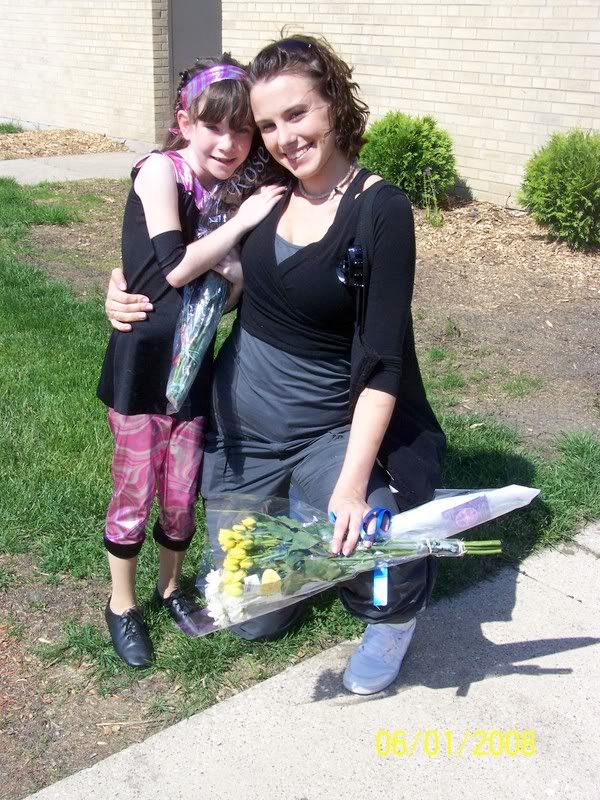 And here she is with her friend Angelina from school. Notice Matt and Rita in the background. Know what they are looking at?? Somehow my kid managed to get her face on the flyer announcing the show this year. Again, front and center is the only place for her.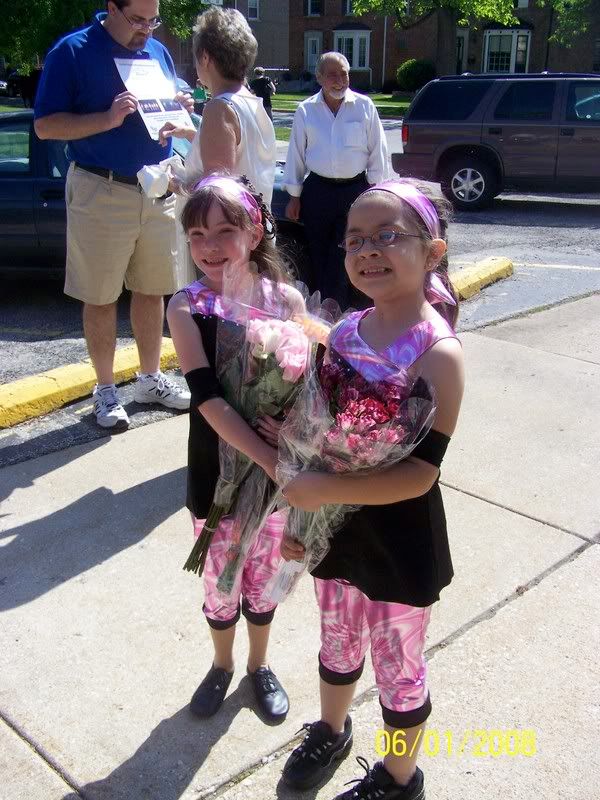 I will get the Brownies pictures uploaded soon.