...at the zoo today. Actually, it was a pretty amazing thing. Last week sometime Caitlyn asked me what an incubator was. Not even sure how the conversation came up. I told her it was basically a plastic box that she was kept in when she was born to help keep her warm, since her body was unable to do that for her. Today at Brookfield Zoo, we went into a section that has a bunch of areas where kids can have some hands on time with different things set up in different rooms. One of the rooms was arranged to mimic a vet's office. In the corner there was an infant incubator. I pointed it out to her and reminded her of the conversation that we had last week. I mentioned that this was pretty similar to the one that she was in when she was born.
Then it hit me. Not only did she now tower over the incubator, but she is so far removed from that plastic box that it's difficult to imagine her "now" body in that thing. So I told her to stand next to it and I would take her picture. Then she played vet with her dolphin. She put on her scrubs and went to work. She went over to the incubator and put the dolphin in through the arm holes and cared for her dolphin that way. Again, I was hit in the stomach with the memory of me putting my arms through those very same holes to "care" for her in the only way I could...by touching her.
It was so amazing to witness.
Caitlyn in the incubator (one of the few that I have managed to scan in) That's Matt's wedding band on her leg.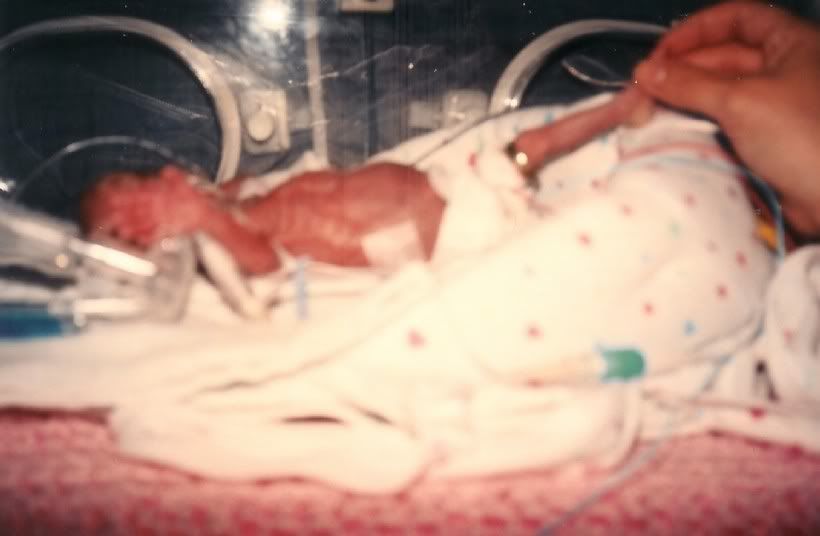 Caitlyn outside of the incubator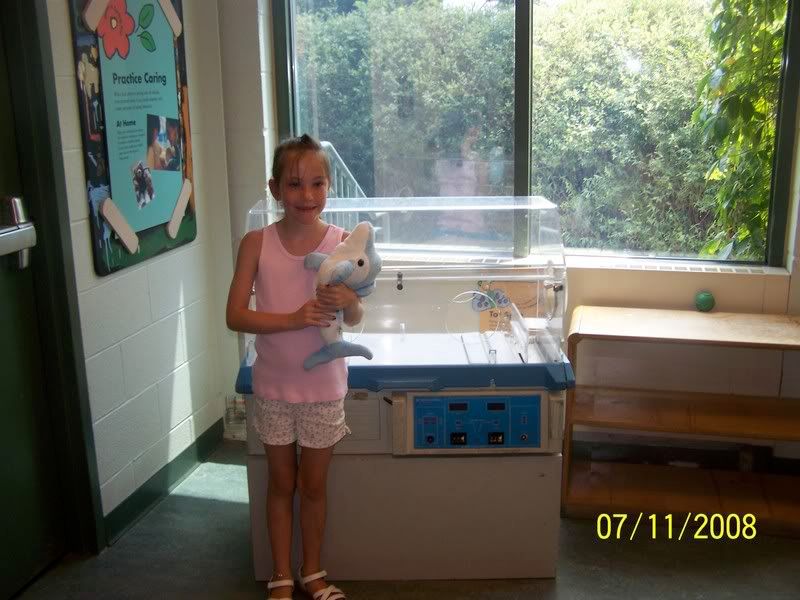 I was amazed at how intent and concentrated she was when she was "working"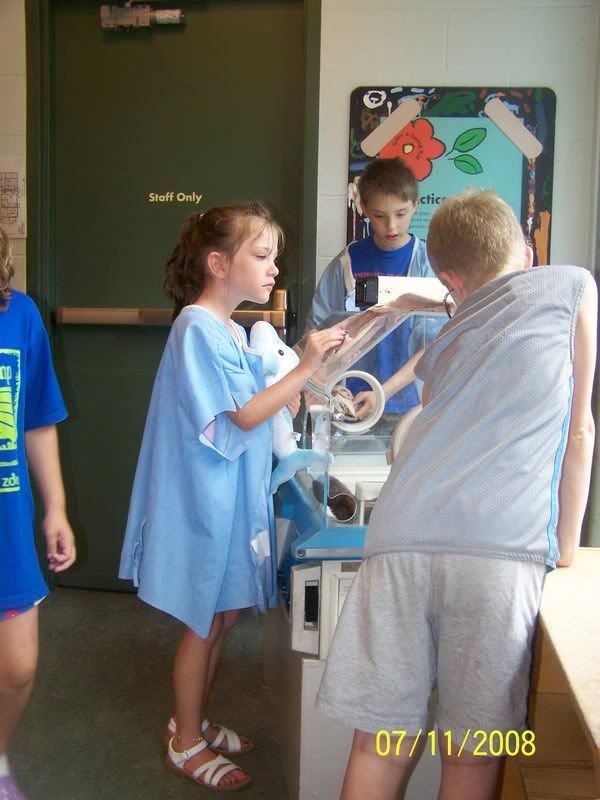 She was quite tired after being there all day. We were barely out of the parking lot when this occurred.....I don't think the wedding band would fit on these legs LOL